Our locations
We deliver unforgettable events at four locations across the UK. Wherever you're based, discover a village that suits you – each one beautifully unique for any type of event. Every village is home to dedicated conference space and facilities in The Venue, set in the heart of the forest against a backdrop of up to 400 acres of natural woodland landscapes. But we have so much more to offer. Alongside this, you'll find luxury lodges and apartments, a range of onsite restaurants, hundreds of team building activities, our Aqua Sana Spa and the Subtropical Swimming Paradise.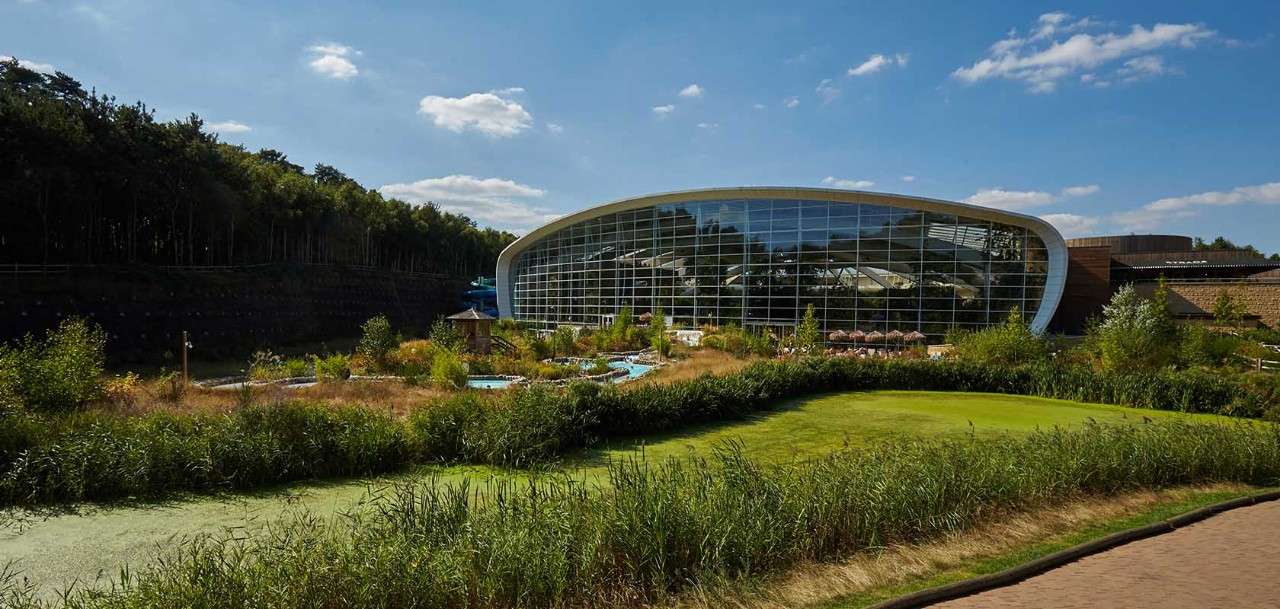 Woburn Forest, Bedfordshire
Just one hour from London, Woburn Forest is the ultimate getaway from the hustle and bustle. Our Bedfordshire village is home to our newest conference space, set in the heart of the forest amongst 365 acres of natural woodland. Enjoy magical views over the lake from floor-to-ceiling windows in The Venue, modern lodges and hotel rooms and our largest Subtropical Swimming Paradise.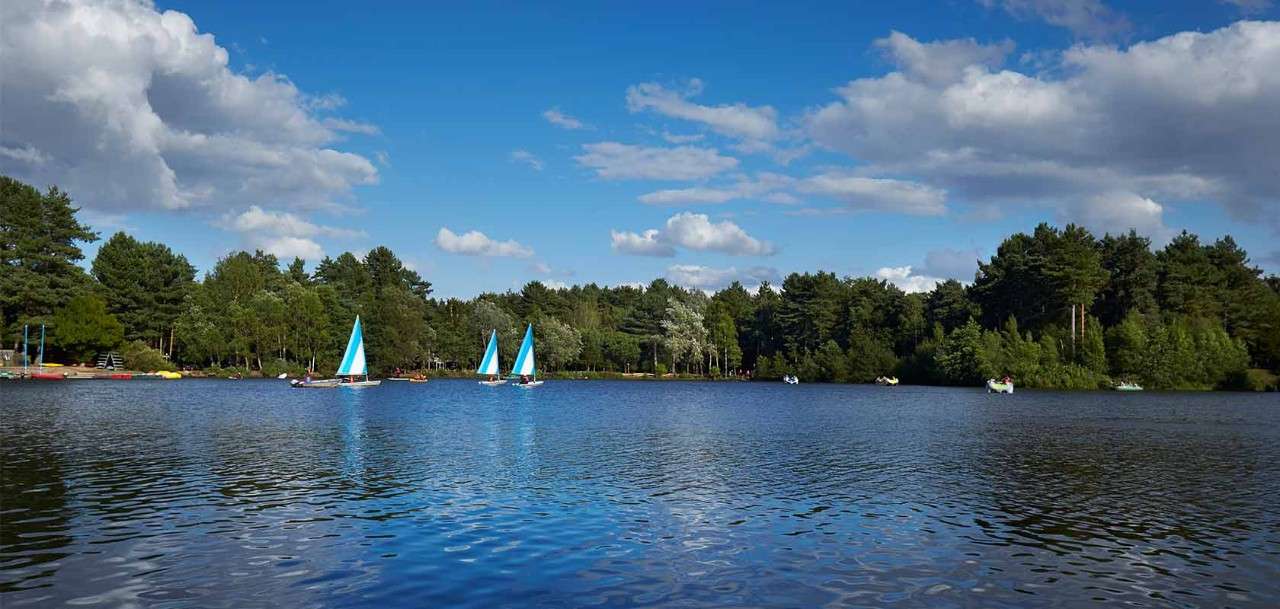 Sherwood Forest, Nottinghamshire
Set deep in the historic Nottinghamshire countryside, Sherwood Forest is a magnificent pine forest nestled in 400 acres of woodland. This East Midlands village is easily accessible, located closely to the A1 and M1 and just 90 minutes from London by train. The Venue is home to first-class event facilities and versatile spaces, surrounded by leafy walkways and views overlooking the lakeside. 
Longleat Forest, Wiltshire
Breath-taking surroundings and hundred-year-old Giant Redwood trees await you at Longleat Forest. Nestled in Wiltshire, this South West location is within easy reach of major network routes and cities. Our dedicated conference space, The Venue, sits within a 400-acre landscape of rolling hills and valleys, making this the perfect choice for those looking to feel more connected to nature. Walk, cycle or catch the land train to soak up spectacular scenery.
Elveden Forest, Suffolk
Nestled in Suffolk and just an hour from Cambridge and Norwich, Elveden Forest is a rural haven of lush woodland, ripe and ready to explore. Located at the heart of the village is our purpose-built event space, The Venue, with floor-to-ceiling windows overlooking a sandy beach and spectacular lakeside views. Discover miles of woodland paths, Waterfront Apartments and exhilarating activities – including Cable Water Ski, unique to Elveden Forest.