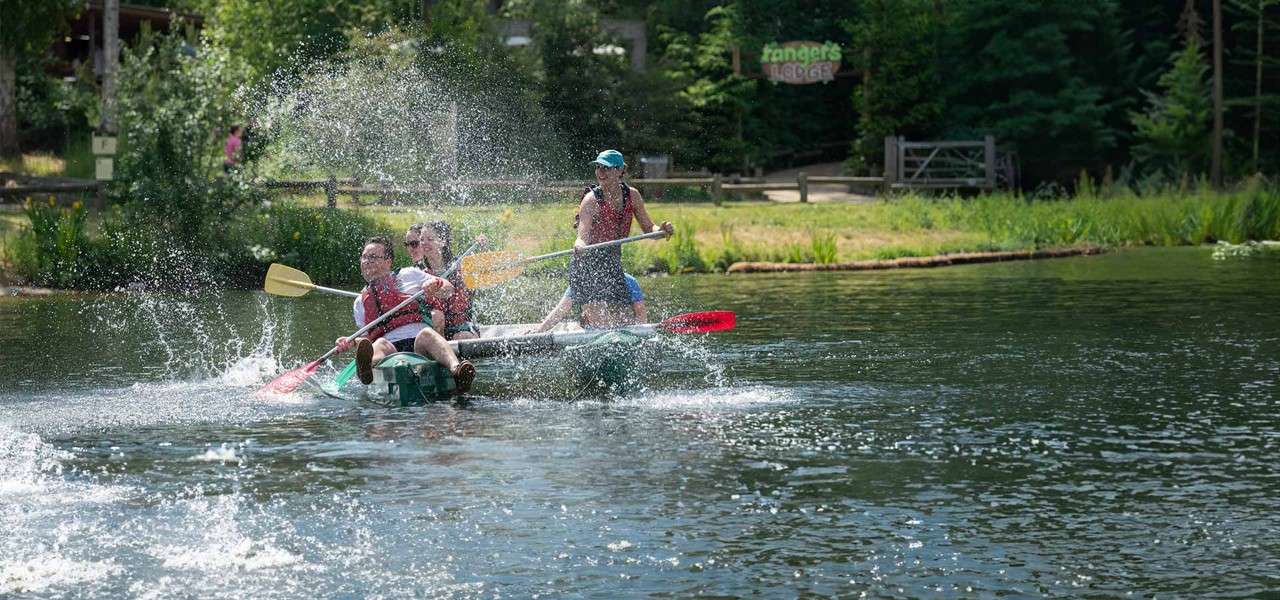 Unforgettable team building activities and experiences
We're renowned for our huge range of indoor and outdoor team building activities – and with up to 200 to choose from, there's something for everyone. Check out our range of team building experiences, and take your pick from adrenaline-fuelled treetop adventures and watersports on the lake to calm and creative activities and relaxing spa sessions in Aqua Sana Spa.
All our team building activities are designed to bring out the very best in you and your team, helping to develop teamwork skills, build trust and improve communication skills. Whatever you choose, our expert team is on hand to deliver memorable experiences that give a sense of achievement lasting long after the event has finished.

Communication activities
Building a better team starts with communication. We've hand-picked team building activities designed to get your whole team working together, where communication is the key to success. You'll take away new and improved relationships between your team and skills that will last long after the activity is over.
Motivational activities
A morale boost goes a long way. Often all you need to reconnect and strengthen a team is time together in an inspirational environment. Incorporating these motivational team building games into your event programme will foster positivity throughout your team and leave you with long-lasting benefits. 
Negotiation activities
Negotiation is key to business. These specially-designed team building activities will see your whole team working together, finding new ways to tackle the obstacles that are put in their way. A skill that is used every day, you'll see a difference in the way your team negotiate, increasing efficiency and encouraging new ways of thinking.
Problem solving activities
There's no problem that can't be solved together. Spending time in our unique forest environment stimulates and encourages creative thinking. By taking away the pressure of the workplace, these team building games will allow you to find new ways of overcoming hurdles to reach goals. 
Not sure what you're looking for?