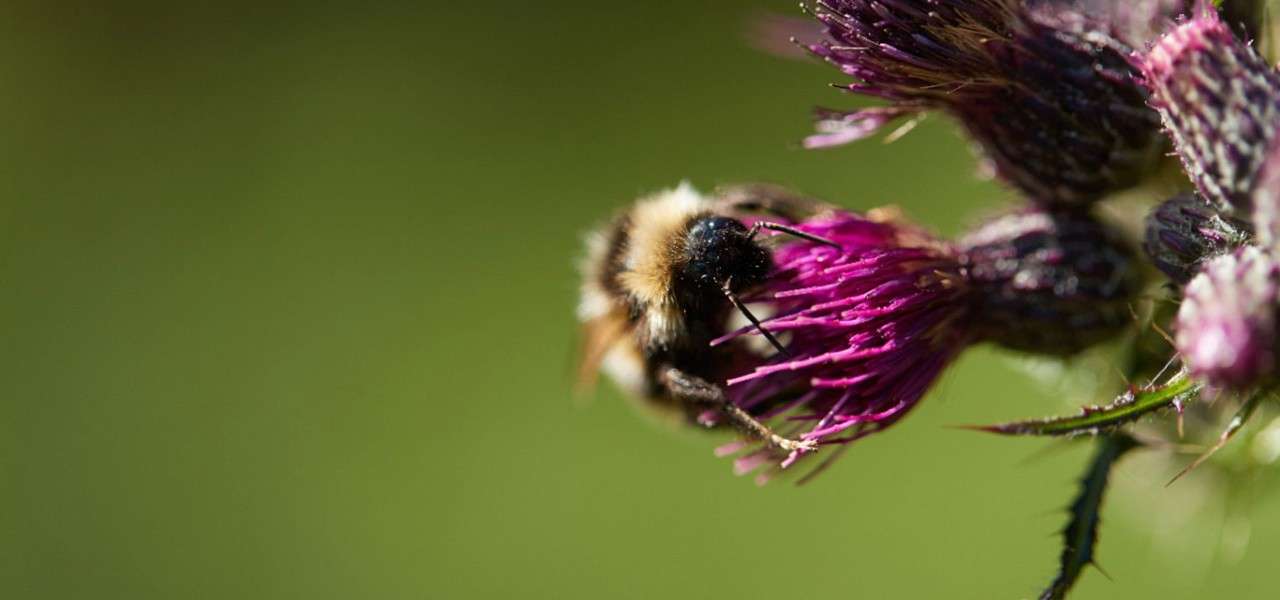 Center Parcs has always been committed to protecting the natural environment, and over a decade ago we set out on a journey to transform our villages into more sustainable places. We believe that it's our responsibility to protect our natural environment so that it can continue to be enjoyed by generations to come.
Jess Russel is the Corporate Sustainability Manager here at Center Parcs. She has 15 years of experience in sustainability, and it's her job to make sure that our villages are as sustainable as possible.
We caught up with her to find out more about our journey so far, including some of the impressive steps we've already taken and our ambitious targets for the coming years.
Here are five things you might not know about sustainability at Center Parcs!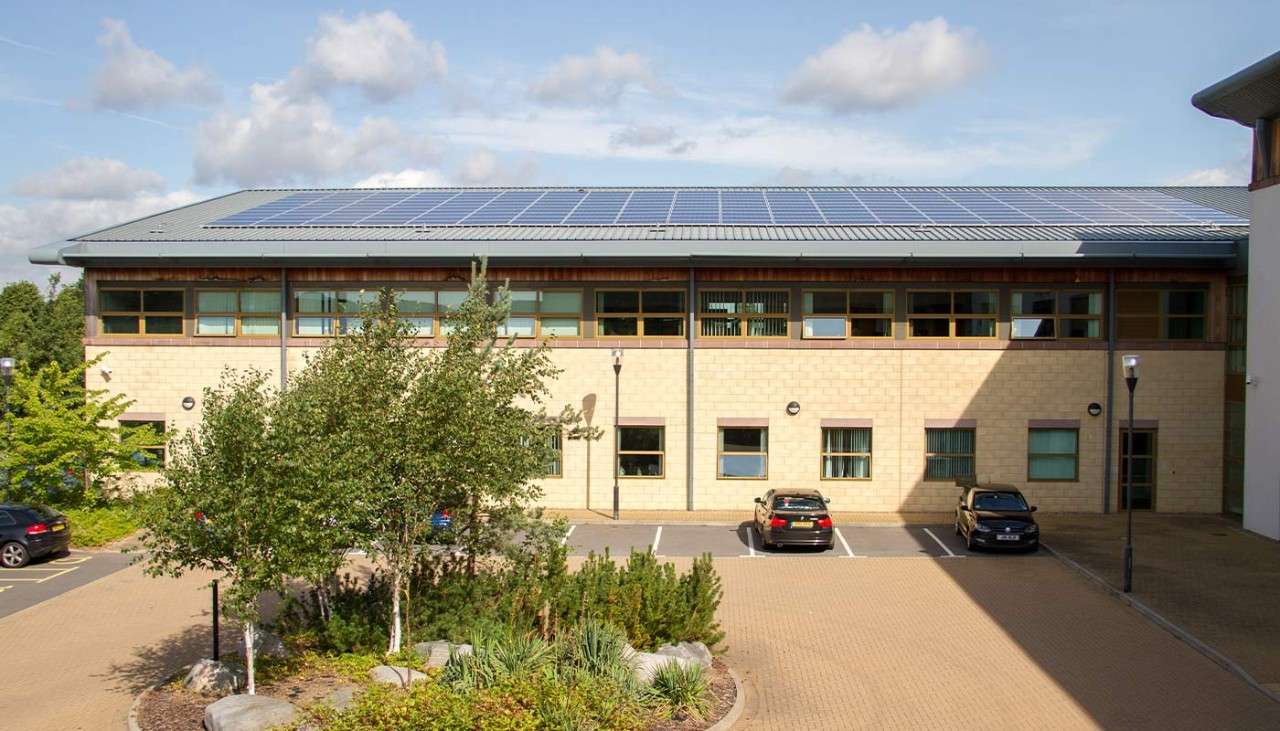 We now use 100% renewable grid energy
In 2020, we switched our grid electricity to 100% renewable energy, which comes from renewable sources such as solar power. This was a huge step for us, and it saves more than 13,000 tonnes of carbon each year!
Woburn Forest is powered by an innovative Energy Centre
Our Energy Centre uses renewable energy sources such as natural gas and biomass to provide electricity, heating and water to the main buildings and our lodges. To make sure we're using this energy efficiently, we use smart meters to track and control energy use and avoid wastage.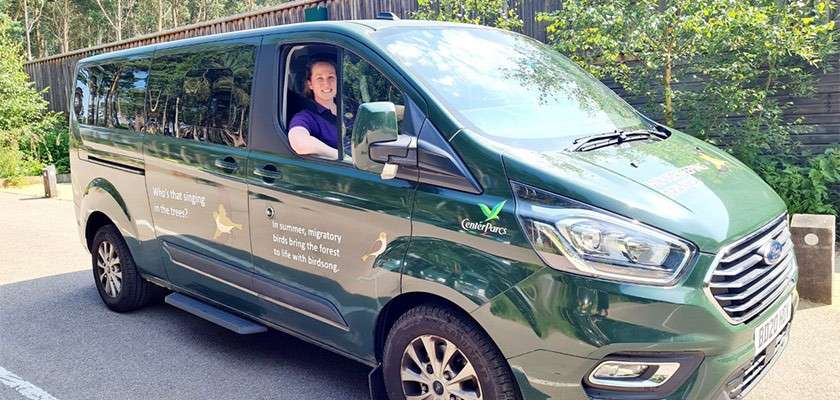 We've committed to converting 100% of our company vehicles to electric or hybrid by 2030
Electric or hybrid vehicles mean cleaner air and less noise pollution, making them ideal for our peaceful forest villages. Our fleet is currently 42% electric or hybrid, up from 22% in 2019/2020, so we're well on track to achieve this target. Our Housekeepers travel around the village by bicycle, which is even cleaner!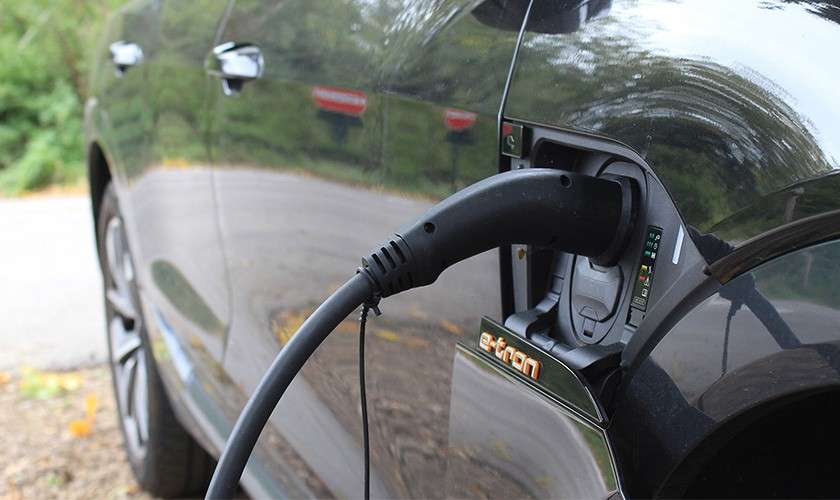 We've made huge investments into EV charging points
The electrification of transport will play a huge part of lowering carbon emissions, so we've installed. EV charging points at our villages and our Head Office. We encourage our guests and delegates to travel to Center Parcs in electric vehicles if they are able to do so, and share vehicles wherever possible.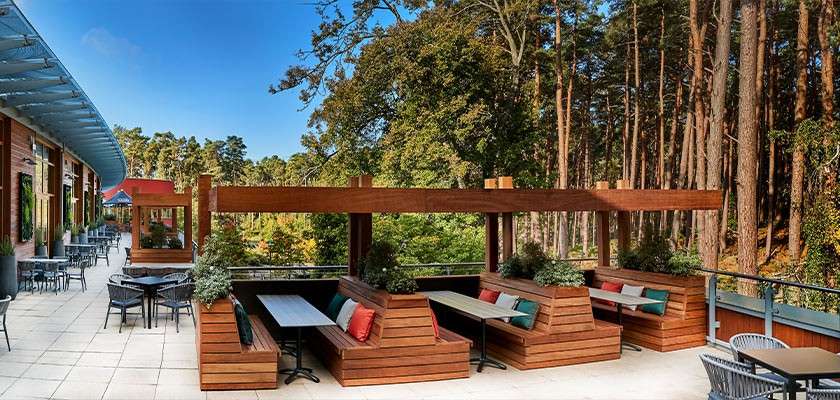 We've made The Venue more sustainable
We used recycled materials in the refurbishment of The Venue at Woburn Forest. The newly refurbished conference and events space also has motion-sensor lights in the toilets and corridors, low-flow taps and toilets, and closely regulated heating and air-conditioning to avoid energy wastage. We'll be making the same changes in the refurbishment of The Venue at Sherwood Forest this year, too.
Our forests