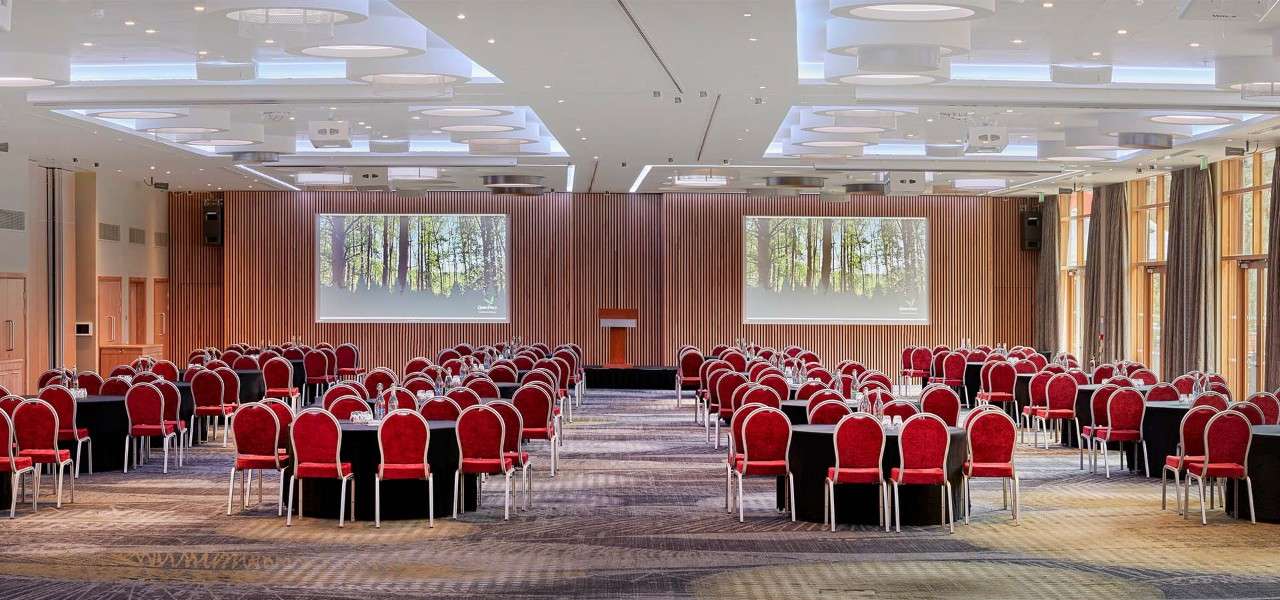 Large events are back!
Here at Center Parcs Conferences & Events, we're seeing more and more enquiries for large events for 2023 and 2024, suggesting that the events industry is well and truly getting back on its feet after a really challenging few years. Large events are one of our key strengths, so it's fantastic to see the team getting back to doing what they do best.
However, we do appreciate that organising large corporate events can be a stressful process for event planners. Large-scale events come with logistical challenges, such as aligning everyone's diaries, and can often take six to nine months to plan.
It's well worth the effort, though. Large companies are more likely to be siloed, so company-wide events provide an opportunity for employees to meet people from other areas of the business and remind everyone that they're all working together towards a common goal. Such events often focus on strategy and direction for the company, and using an in-person event to deliver these important messages helps to ensure everyone is on the same page.
On a more personal level, conferences can also be really enjoyable for delegates! There's something refreshing about just getting out of the office and escaping your everyday environment. It also provides an opportunity to reward hardworking teams, so it's very common for our conference packages to include fun team building activities, visits to Aqua Sana Spa or simply free time to explore the forest together and reconnect with colleagues.
Top Tips for organising large events
Cat Bird, our National Sales Manager, shares her five top tips for planning a large scale corporate event.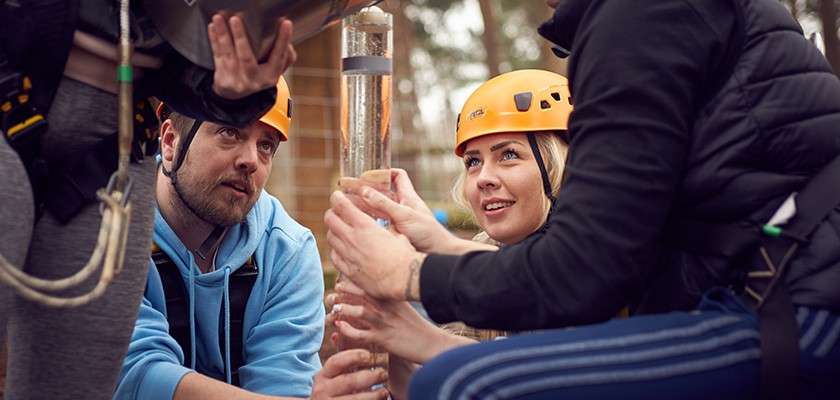 Have a clear purpose 
Before you begin organising your event, decide what the purpose is. What do you want your teams to take away from the day? Communicate this clearly to attendees and repeat it as often as you need to.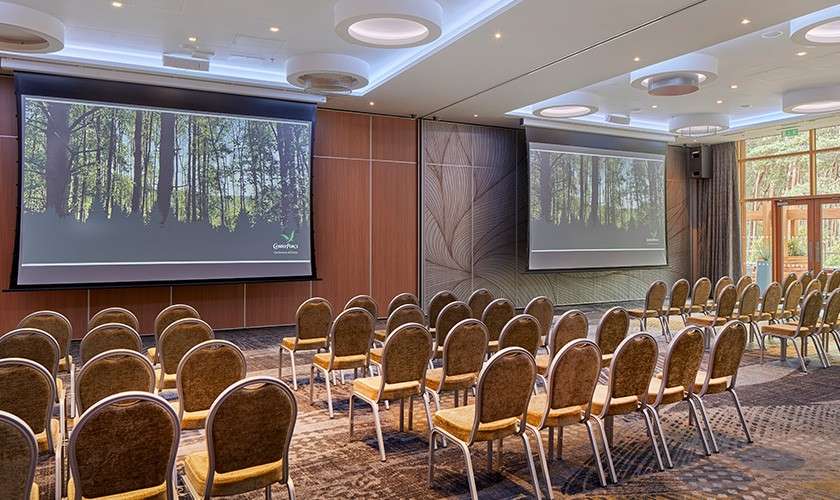 Include both full-group sessions and breakout sessions
Our large conference spaces can host up to 600 people (Woburn Forest) and 550 people (Sherwood Forest), and are completely flexible to meet your needs. Having a mixture of large and small sessions is ideal for both delivering key messages to a large audience but also providing opportunities for collaboration and communication, and will help to break up the day.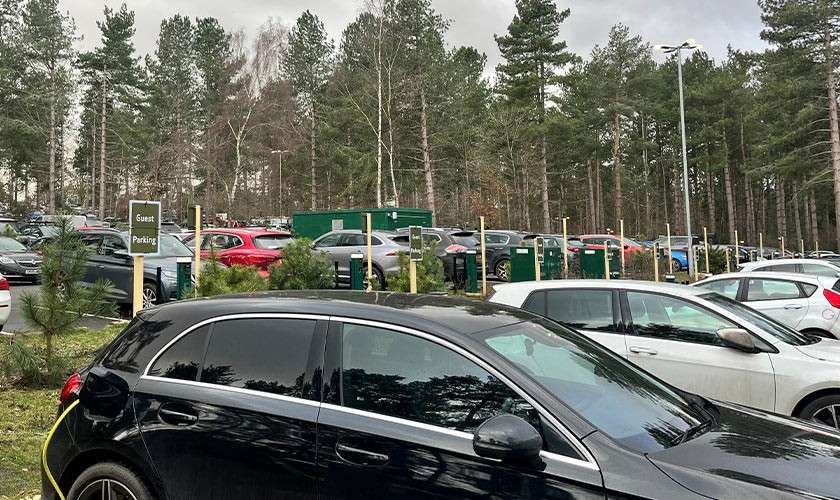 Consider transport arrangements carefully
Both of our villages have over 1000 car parking spaces, including EV charging points and dedicated parking for event delegates. They are also accessible via public transport. Our team can help you to decide the best transport arrangements to ensure a seamless and hassle-free journey for delegates.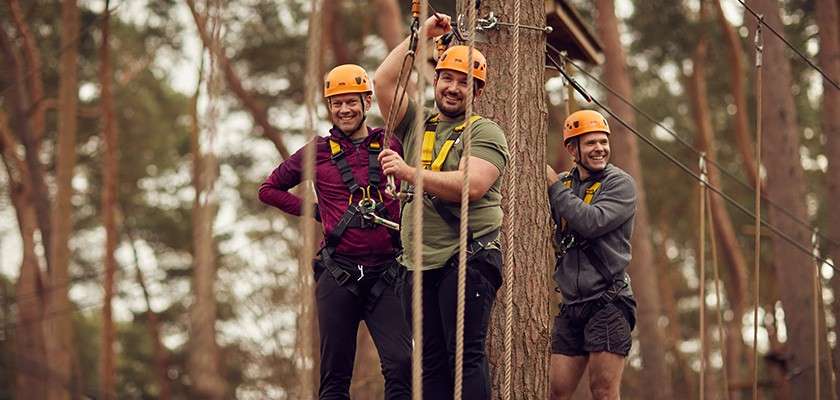 Consider including team building activities
Our team building activities aren't just fun – they're carefully designed to improve problem-solving, communication and teamwork. We have a variety of team building packages, and we can work with you to agree the best options for your group.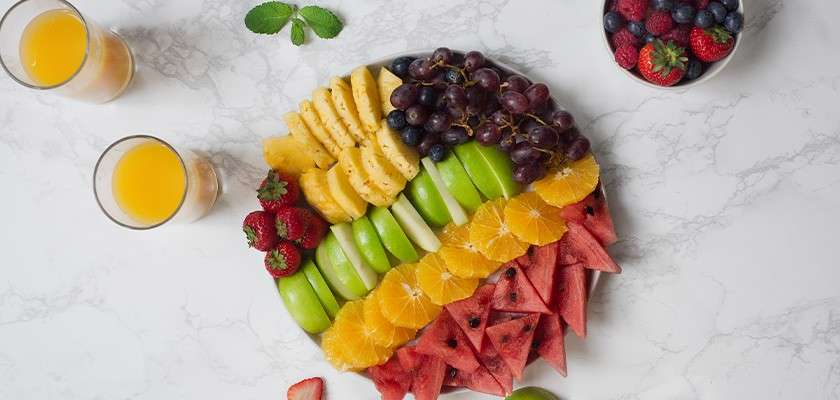 Think about catering and the role it can play in your event
Food is so much more than just fuel – it's an experience. Do you want to kick your event off with a breakfast buffet, get everyone together for a fun barbecue on the beach or reward hardworking teams with an unforgettable gala dinner? We offer a wide variety of flexible catering options, including individual outlets such as Hucks and Rajinda Pradesh, and can tailor dining options to suit your needs.  For those wanting to relax after a day in the forest  there's always our very popular dining in option. 
For more information on how we can help you to organise an event, contact our friendly Conferences & Events team.