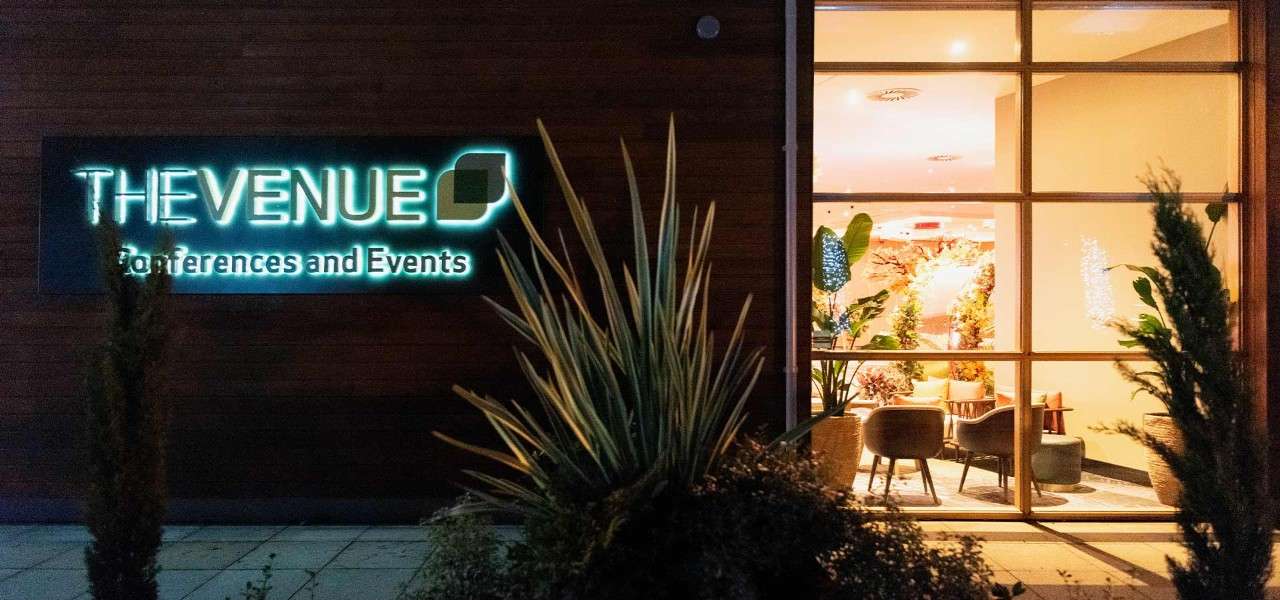 A year of changes, challenges and opportunities
2022 is drawing to a close, and what a rollercoaster of a year it has been for the Center Parcs Conferences and Events team. Julia Green, our Sales and Commercial Manager, looks back on a year of changes, challenges and opportunities in the wonderful world of Center Parcs.
I started at Center Parcs in April, six months before we reopened. It was an exciting time to join, with plenty of opportunities – but not without its challenges!
Of course, it's been a turbulent time for the whole industry. Coronavirus has changed the landscape of events, probably forever, and the entire sector has had to adapt or risk getting left behind. Our event venues were closed for over two years, so my biggest priority when I joined was making the very best use of this time, taking every opportunity to raise our profile and position ourselves as one of the UK's leading events venues ready for our reopening.
Although many UK event venues opened earlier, we waited until we were sure that it was the right time. A huge part of our ethos is delivering these immersive, relaxing, comfortable experiences. We've always believed that events are about people being together, feeling the energy in the room and that genuine human connection – and the coronavirus rules and regulations, such as social distancing, meant that we couldn't deliver events in the way we do best. We've never been more grateful for our beautiful natural surroundings, where people can spend time together in the great outdoors, enjoying the fresh air and the stunning scenery.
Coronavirus has changed the way people see events. Before the pandemic, it was common to have your speaker at the front, and an audience forward facing and passively listening to content for some or all of the day. People want different things now – we're seeing far more enquiries requesting activities, team building or simply having that free time to explore together. Collaboration and communication is the big focus, and I suspect that this is a side-effect of people having spent so much time apart, or only being together in a virtual sense. People want more creative and bespoke events, and this really plays to our strengths.
The highlight of this year has got to be the relaunch of The Venue at Woburn Forest after its refurbishment. This was a massive undertaking and a huge amount of work for our team - but seeing people enjoying the new space this autumn has made it worth every second.
One of the major challenges we've faced was the tough decision to streamline our corporate offer and close our conference venues at our Elveden Forest, and Longleat Forest villages . We've focused our attention instead on delivering the very best events at Woburn Forest and Sherwood Forest, our two most accessible and central locations.
Another challenge for us has been reawakening the extended team after such a long period of closure, and of course the industry as a whole is struggling with recruitment. We've now got some new team members, who have brought valuable industry experience as well as a fresh outlook and new ideas. As with other conference venues, coronavirus has forced us to become more agile, efficient and adaptable – and our strong, hardworking team has been the key to our success.
2022 has not been without its hurdles and challenges – but we've grasped every opportunity with both hands. I'm so grateful to our wonderful team, who have handled all of these changes with remarkable resilience and adaptability, high energy and a great attitude, and I can't wait to see what 2023 brings.