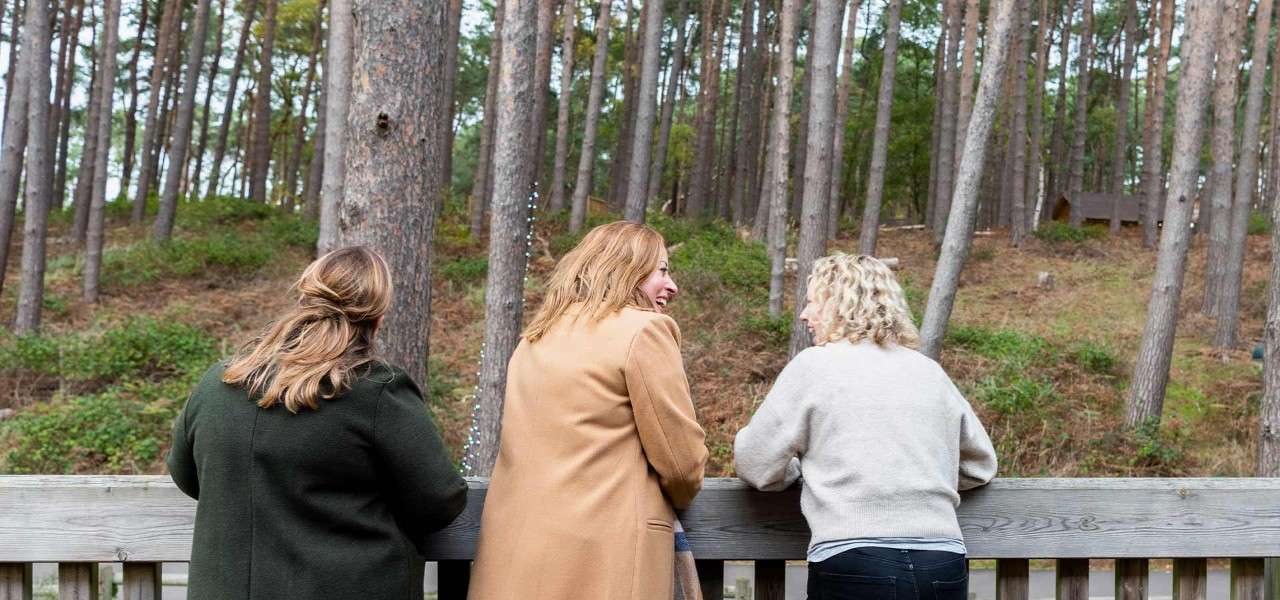 The challenges, trends and priorities for Center Parcs Conferences & Events
After a rollercoaster of a year in 2022, Julia Green, our Sales and Commercial Manager, looks ahead at what's to come in 2023: the main challenges, trends and priorities for the Center Parcs Conferences & Events team, as well as the sector as a whole.

I think it's safe to say that the events sector is still suffering from the after-effects of the pandemic, and will continue to do so into 2023 and beyond.
At a recent MIA event that I attended, discussion touched on the vast numbers of employees who left the MICE sector during COVID – and so far only around a third have come back, which has obviously had a huge impact on this industry. Other key points were the need to ensure price and delegate experience are included in any strategic decision making, something our team work hard to do.
A major challenge that the industry is already facing is the cost of living crisis. Event planners are conscious of the image that they project to delegates, and they are becoming a little more cautious around hosting the kind of luxurious, extravagant events that were commonplace a few years back. We're seeing more careful consideration when booking, with 'value for money' being at the heart of decision making, so we're continuing to invest in our facilities and understand our clients' needs to make sure that we continue to offer best-in-class events that feel truly worthwhile.
One of the biggest upcoming trends is how technological advances are shaping the way we hold events. Clients are increasingly curious to learn more about new concepts such as the Metaverse and NFTs, and virtual or hybrid environments have the potential to change the landscape of events as we know it. In the short term, we're finding that clients want to 'digitise' their in-person events by using apps or digital screens, making things as easy as possible for event attendees, adding an element of interactivity and reducing the amount of paper wastage. We've made huge investments into our AV systems recently, so this is something we're able to support our clients with.
Sustainability also continues to be a huge focus for us and for the industry as a whole. We're using a tool called ECOsmart by Greengage Solutions, which measures and tracks everything we're doing as part of our sustainability journey (such as investing in our EV charging points, or doing our post-event catch up over Teams instead of travelling). This accreditation provides us with a quality 'stamp of approval' which helps our clients make an informed decision when they're looking to choose a sustainable events provider.
One of our priorities for next year is reviewing our team building packages. These days, event planners want attendees to truly connect and communicate during corporate events, and the Center Parcs environment, with a wide range of activities, obviously lends itself to this. We'll be looking at what's most important to people right now, and evolving our offer to reflect their needs.
And finally – our other priority for 2023 is simply to keep the momentum going! The major refurbishment of The Venue at Woburn Forest has meant that we've ended 2022 on a high, and we need to maintain the excitement and energy that this has generated. We're going to continue investing in our facilities – with some really exciting plans in the pipeline - and continue to get out to as many industry events and raise our profile as much as we possibly can. I can't wait to see what 2023 brings!