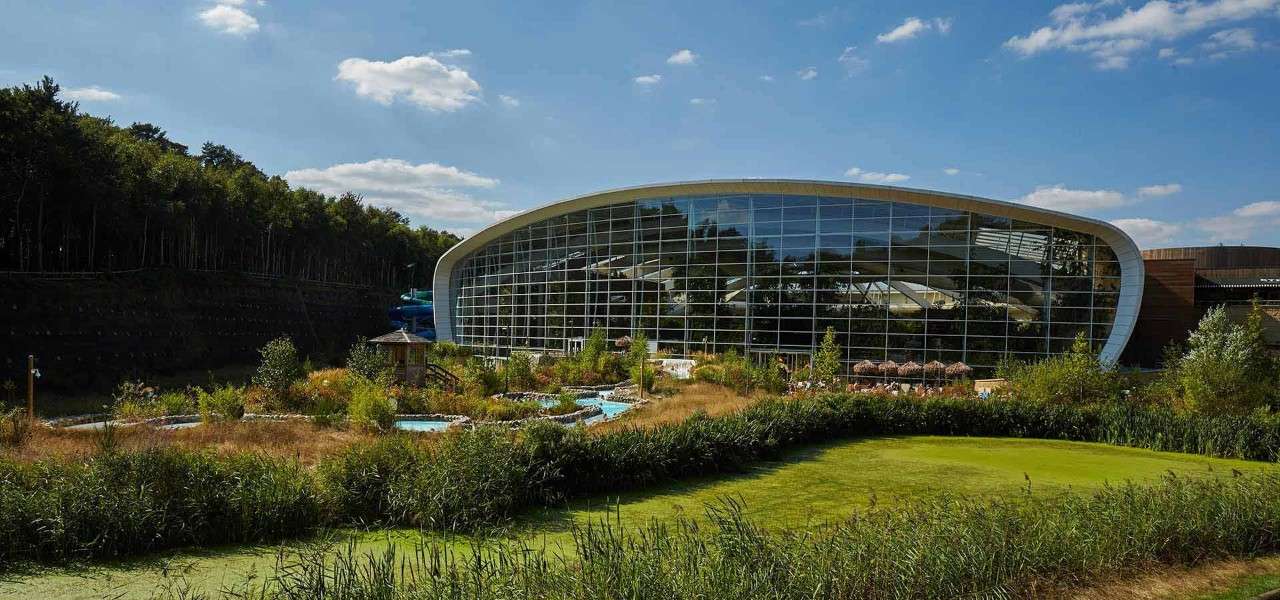 Hi Julia, thanks for taking the time to talk to us, can you tell us a bit about your role?
My role is heading up the Corporate Events Sales and Commercial teams at Center Parcs; Leading the teams in driving events business into our two venues at Sherwood & Woburn and updating and liaising with the Corporate Market and Agency partners.
What did you do before joining Center Parcs?
I've worked within the MICE industry for nearly 20 years. After finishing University, I worked for De Vere Hotels in the events sales team at a country house hotel, next I took a proactive sales role in with Intercontinental Hotel Group. I was then lucky to manage the pre-opening Sales & Marketing for a new build hotel at Drayton Manor Park in Staffordshire, launching a robust corporate event strategy in a theme park – a fantastic challenge.
Before Center Parcs I spent nearly nine years working for one of the UK's leading Corporate Events agencies as Account Manager, collaborating with large well-known companies across a range of sectors to manage their events strategies.
What attracted you to work in the events industry?
The industry is exciting as it is ever evolving. There are always new ideas, trends and technologies. Every event has a unique set of deliverables; every brief is unique.
I've witnessed creative planners push boundaries; whole venues transformed to be unrecognisable in fully experiential events, worked with world class speakers inspiring action to groups of over 800 delegates and more recently on next level digital events successfully delivering key messages to delegates around the world.
What do you think some of the trends in the industry will be?
The past two years changed the landscape of events. Many companies turned to virtual events to maintain touchpoints and communication, I believe for specific meetings, or industry sectors this will still have its place.
Technology will have a new level of importance; it has been crucial to the survival of the industry for the past two years and there will still be a place for planners to share to a remote audience or stream in their key speaker virtually.
As virtual events came to the fore, event planners have been given opportunities to rethink the purpose of their events and understand the environmental impact. Many are now looking at how they can improve their carbon footprint through smarter travel, venue selection, food choices and waste options.
However, events ultimately, are about bringing people together and nothing can totally replace face to face, refocusing strategy, and reconnecting the disconnected. I'm delighted to have seen a resurgence of enquiries as confidence in attending meetings and events for those both planning and attending continues to grow.
What are you most looking forward to in your role?
I'm looking forward to working with the fantastic team here to share the message about the super event spaces we have at Sherwood and Woburn as the industry awakens again.
I am looking forward to sharing our message in the industry and making a positive impact as we move into the next exciting chapter of Center Parcs Conferences & Events.